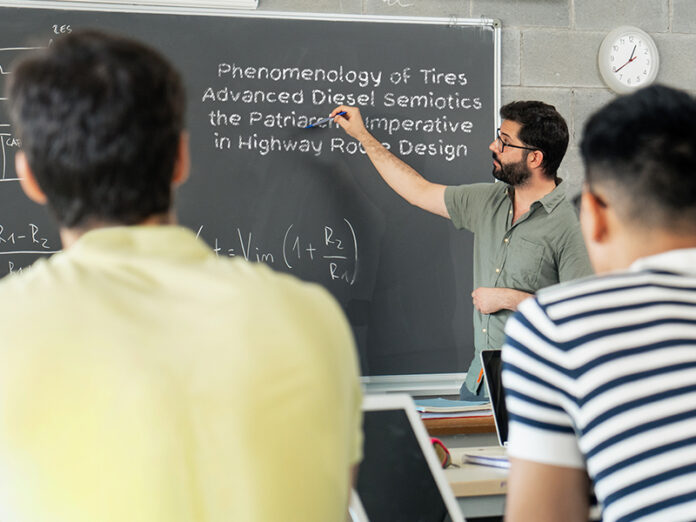 There are a lot of varied and frankly weird college majors available. From Ethical Computer Hacking and Puppetry Science to Cannabis Psychology and Surfing Theory, you can tailor a program to meet your professional needs, however odd. But a common-sense Doctorate of Trucking Science has been a mere dream, until venerable Harvard University answered the call.
The new PhD curriculum includes courses in the Phenomenology of Tires, Advanced Diesel Semiotics, and the Patriarchal Imperative in Highway Route Design. At the end of the program successful students will defend their dissertation with a tire iron.
One degree has already been granted. The dissertation was titled Idiomatic Transportation Scatology and Its Effectiveness in Advanced Remunerative Negotiations.
*All the posts on this website are pure imagination of writers, and they never happened. They are here for fun purposes only and not to give you advice. Keep your smile and stay healthy. Do not read while driving! Listen to our podcast instead 🙂