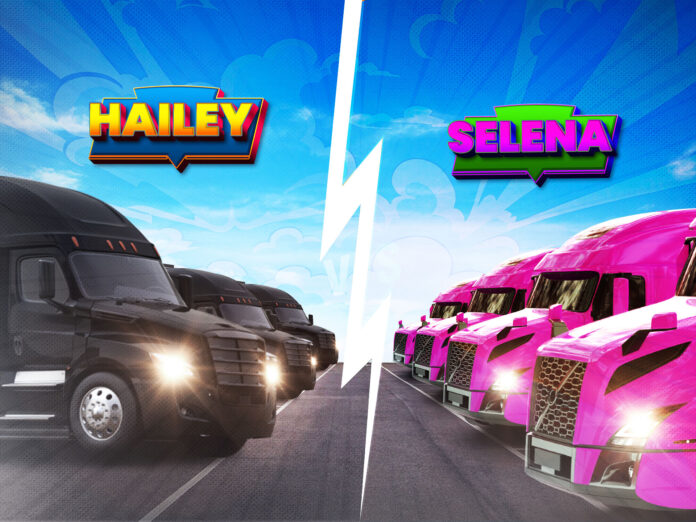 Truckers are dividing into two teams, Selena and Hailey, over a heated debate surrounding the drama between Selena Gomez and Hailey Bieber. The feud has caused such a stir in the trucking community that some truckers have even started sporting Selena and Hailey-themed bumper stickers on their trucks.
The drama between Selena and Hailey began when rumors started circulating that Hailey had started dating Justin Bieber while he was still in a relationship with Selena. Hailey denied the allegations, saying that she and Justin were both single when they started seeing each other.
However, truckers are not buying it. Many truckers who are fans of Selena believe that Hailey broke the girl code and started dating Justin while he was still with Selena. On the other hand, truckers who are fans of Hailey believe that Selena is just bitter and can't move on from her past relationship with Justin.
The debate has become so heated that some truckers have started organizing truck rallies to show support for their respective teams. For example, the Selena team, which is made up of primarily female truckers, has been seen driving pink trucks with Selena-themed decals. Meanwhile, the Hailey team, which is made up of mostly male truckers, has been seen driving black trucks with Hailey-themed decals.
One trucker, who wished to remain anonymous, said that the debate has even caused tension between truckers who were once friends. "I used to be friends with this guy who was a huge Selena fan," the trucker said. "But after we got into a heated debate about Selena and Hailey, we haven't spoken since."
Despite the drama, many truckers hope Selena and Hailey can settle their differences and move on. In the meantime, truckers will continue to support their respective teams and show their love for their favorite celebrities on the road.
*All the posts on this website are pure imagination of writers, and they never happened. They are here for fun purposes only and not to give you advice. Keep your smile and stay healthy. Do not read while driving! Listen to our podcast instead 🙂