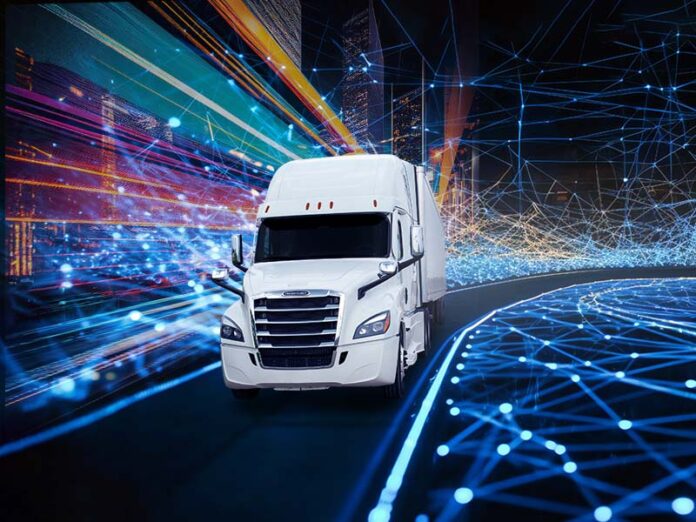 DAYTON — As the revving engines of 18-wheelers echo across Ohio, a different kind of buzz is making the rounds in trucker diners and chat rooms: the tech-savvy revamp of the Commercial Driver's License (CDL) system. But, as many quickly realize, it's not just about driving anymore.
Ohio's truckers are navigating the unexpected potholes of technology, and the journey is filled with chuckles, memes, and a good dose of humor.
"I thought navigating the Dayton Interchange was tricky, but have you tried remembering an email password after a 12-hour haul?" remarked Billy' Big Rig' Thompson, a trucker with a penchant for flannel shirts and now, unintentionally, tech forums.
In a move that surprised many, in collaboration with InnovateOhio and the Ohio Bureau of Motor Vehicles (BMV), Ohio has digitalized the CDL process. While this was expected to simplify procedures, it's added a whole new dimension to the trucking experience. The renewal process, which has gone entirely online, has left many missing the coffee-infused chatter and the camaraderie of the queue at the deputy registrar locations.
Then there's the modernized CDL test. It's said that Ohio truckers are now being quizzed on the nuances of emojis in traffic scenarios and how to use hashtags when sharing their on-the-road experiences appropriately. Rex "Roadrunner" Mitchell, who claims to have cracked the code of the updated test, shared, "When they asked about a mouse during the test, I wasn't sure if they meant the critter I sometimes find in the cargo or the gizmo connected to the computer!"
The Commercial Learner's Permit (CLP) validity has been generously extended from six to a whopping 12 months to accommodate the learning curve. Sources claim this gives truckers ample time to acquaint themselves with the 'submit' button and the intricacies of CAPTCHA verifications.
Sarah' Diesel Diva' McKenzie, a seasoned trucker, chuckled, "It's an adventure! Who knew we'd be swapping tales of tech glitches alongside our usual road stories?"
As the lines blur between tech and trucking, Ohio stands at the crossroads of a humorous digital age. And the state's truckers, while still ruling the roads, are slowly but surely gearing up to conquer the internet, one click at a time.
*All the posts on this website are pure imagination of writers, and they never happened. They are here for fun purposes only and not to give you advice. Keep your smile and stay healthy. Do not read while driving! Listen to our podcast instead 🙂