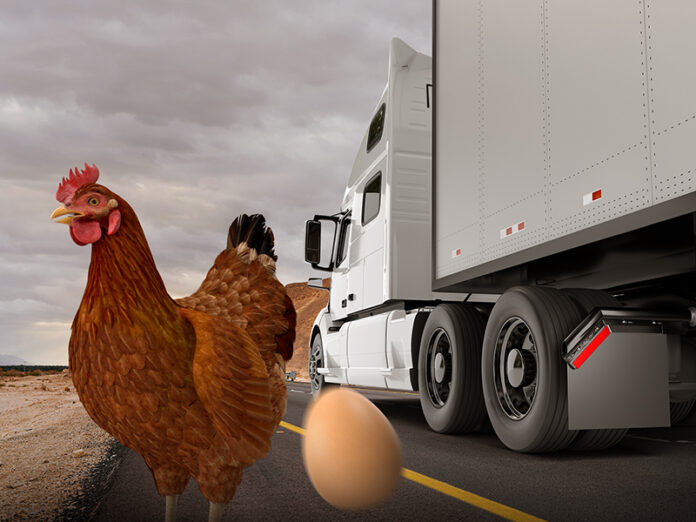 In a surprising move, lawmakers have introduced a new law that requires truck drivers to carry a live chicken on board. The new law has been introduced in response to concerns about the quality of food on the road and aims to ensure that truck drivers have access to fresh eggs while on the go.
"Truck drivers work hard and often have to spend long periods of time on the road," said one of the lawmakers behind the new law. "We want to ensure that they have access to fresh, healthy food while they're away from home, and what's fresher than a live chicken?"
Truck drivers must care for the chicken during the journey and ensure that it has access to food, water, and comfortable living space. While some truck drivers have raised concerns about the practicality of the new law, others have embraced it as a way to bring some extra fun and excitement to their journeys.
*All the posts on this website are pure imagination of writers, and they never happened. They are here for fun purposes only and not to give you advice. Keep your smile and stay healthy. Do not read while driving! Listen to our podcast instead 🙂