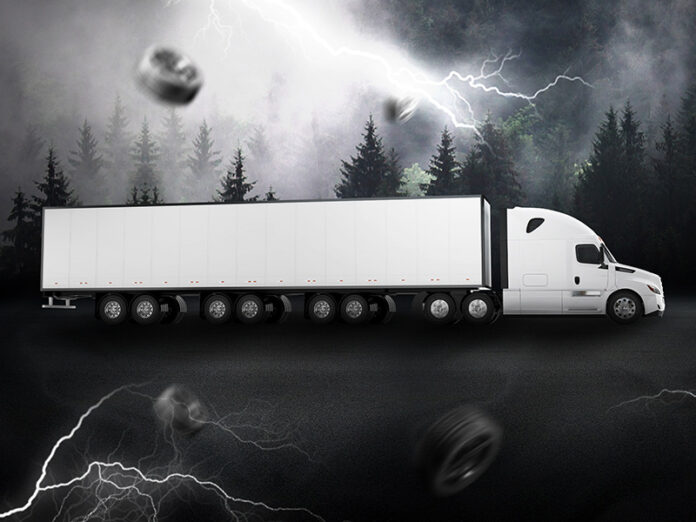 Local trucker Dale Goodman has turned the trucking world on its ear after announcing that he's been able to cut his drive time in half by doubling the number of wheels on his semi.
After years of struggling to find a way to get his loads to their destinations faster, Mr. Goodman said the idea to make his 18-wheeler a 36-wheeler came to him in a dream.
"I had just put my son to bed after reading him his favorite book about giant centipedes, and I couldn't stop thinking about how cool all their little legs were. Not two minutes after I went to sleep, I awoke with a start and had a vision of a truck with 100 wheels. After my wife told me we didn't have the time or money to build a 100-wheeler, we compromised, and I set out to double my 36-wheeler, and the rest is history."
If repeatable, trucking industry experts predict this could be the most significant industry innovation since putting sexy female outlines on mud flaps.
When asked if he ever considered doubling his doubling of the wheels to make a 72 wheeler, Mr. Goodman said that "only a damned fool would think that could work".
*All the posts on this website are pure imagination of writers, and they never happened. They are here for fun purposes only and not to give you advice. Keep your smile and stay healthy. Do not read while driving! Listen to our podcast instead 🙂